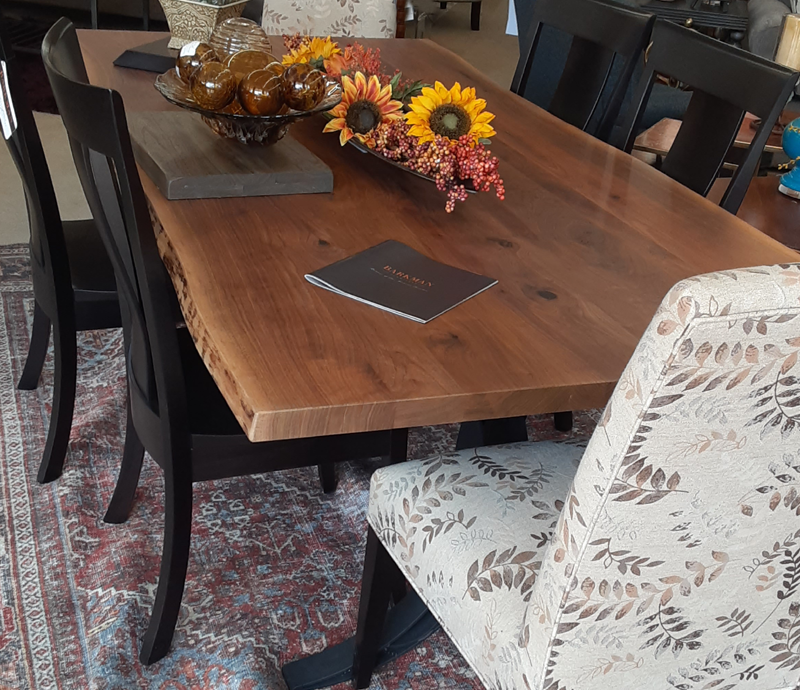 Live Edge Dining Room Table
Because the natural edge of the tree defines table edges, no two pieces are ever exactly alike, creating one-of-a-kind heirloom furniture. Choice of species and metal or natural bases, creates styling appeal ranging from contemporary to rustic.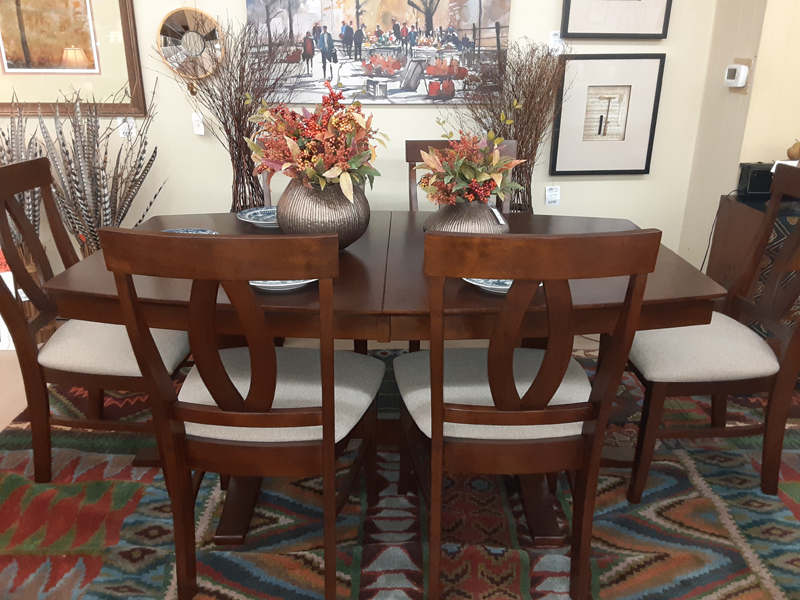 Other dining room tables and chairs are available at Mason's Furniture in downtown Circleville.