iComfort® Sleep System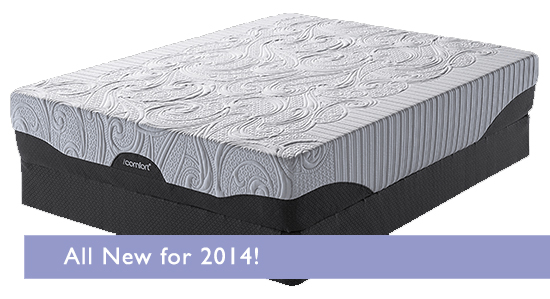 Introduce yourself to the mattress that revolutionized memory foam.
Since its introduction, the iComfort® Sleep System has helped people get the comfort they need without the potential negatives associated with traditional memory foam sleep systems. In fact:
98% of iComfort mattress owners surveyed are satisfied with their mattress purchase
97% would recommend iComfort to a friend or colleague
9 out of 10 iComfort mattress owners agree that iComfort properly supports their entire body
Now, we are introducing all-new iComfort models for 2014 with even more innovations designed to provide you with the cooling comfort and support you need for a rejuvenating sleep experience.
Outstanding Pressure Relief
Too much pressure build-up while you sleep can cause disruptive tossing and turning. Serta's Cool Action™ Dual Effects® material is uniquely designed to help reduce average body pressure while you sleep, which can help reduce tossing and turning for a deeper and more restful sleep.
What Makes iComfort Technology Different?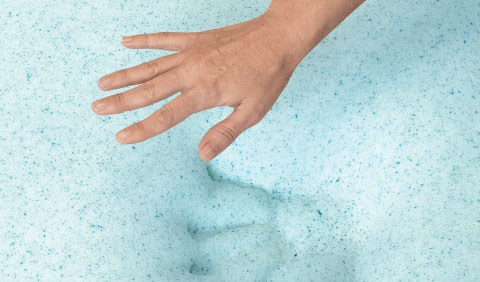 All foam is not created equal. iComfort features our breakthrough Cool Action™ Dual Effects® Gel Memory Foam. This is the world's first material to infuse both our MicroSupport® and MicroCool+™ gels into premium memory foam for an extremely comfortable and supportive sleep surface while helping to reduce the heat build-up that can be associated with memory foam mattresses.
Support Where You Need it Most
Serta's Cool Action™ Dual Effects® material works to uniquely support your body where it needs it most. Millions of MicroSupport® gel beads gather under the areas of your body that need extra support. With the right support, your muscles can relax and rejuvenate so you can wake up feeling refreshed. In fact, 9 out of 10 iComfort owners agree that their iComfort mattress provides them with the right level of support.
We offer a variety of models ranging in feel from luxuriously plush to extra-firm so you can find your comfort match!